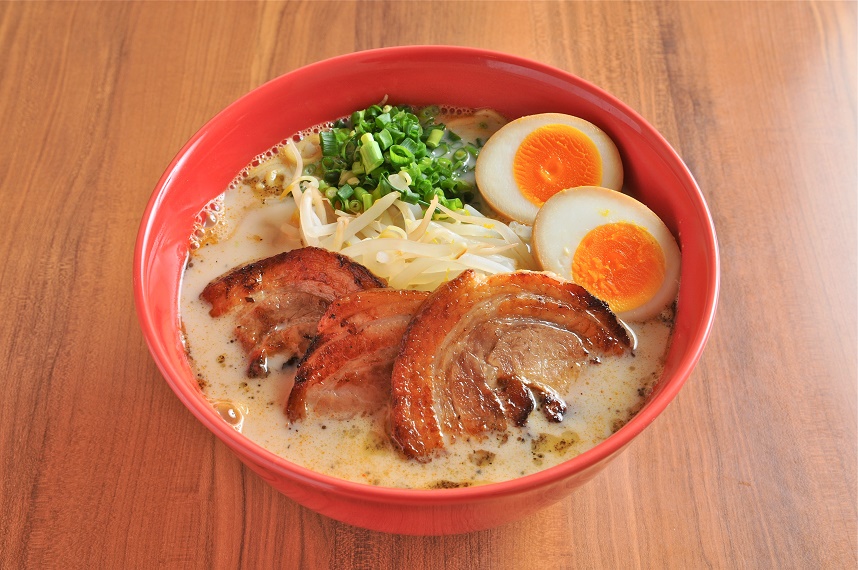 Welcome to the official homepage of Ramen Sen no Kaze (Kyoto Shijo Kawaramachi store).
The pure Japanese style of an all-natural ramen is the heart of Ramen Sen no Kaze (1,000 Winds Ramen). Our ramen is based on a creamy, refreshing soup (tonkotsu), as well as a clear soup infused with a seafood-based stock (assari).
For those concerned about healthy eating, and those looking for a taste that is light, full-bodied (but not overpowering), and habit-forming, this is the ramen for you.
We put our heart and soul into every bowl we serve. We look forward to your next visit to Ramen Sen no Kaze.
-The Sen no Kaze Staff
About Ramen Sen no Kaze
---
From the thousand-year history of Kyoto to the thousand winds in the sky, we present an unforgettable taste carefully prepared for each and every one of our customers. In line with our store's concept of Health-Friendly Ramen, we present quality ingredients and a delicious taste in every bowl. Our ingredients are natural and safe, and our tonkotsu (pork-based) soup comes in three delicious varieties: the slightly salty Shio, the soy sauce-based Shoyu, and our popular Miso ramen. Also on offer are ramen dishes such as our seafood-based Sen no Shio; the seafood/soy sauce-based Kii Soba; and our delightfully simple Su Ramen.

We also have a vegan ramen that is completely free of animal by-products. Please ask the staff for assistance.
Please feel free to leisurely enjoy the relaxing atmosphere - the owner loves jazz music! - at our shop. We hope you'll find Ramen Sen no Kaze an easy place to dine, even alone. We do our utmost best to deliver a small bit of happiness in every bowl we serve.
PHONE
---
Cash only.
Sorry, no reservations.
090-6677-2306 (for English-speaking staff; please call between the hours of 12 p.m and 11 p.m., Japan time)
Please telephone the staff directly if you have any allergy-related questions.
HOURS
---
The shop is closed every Monday and Tuesday.
Wed: 12 - 22
Thur: 12 - 22
Fri: 12 - 22
Sat: 12 - 22
Sun: 12 - 22